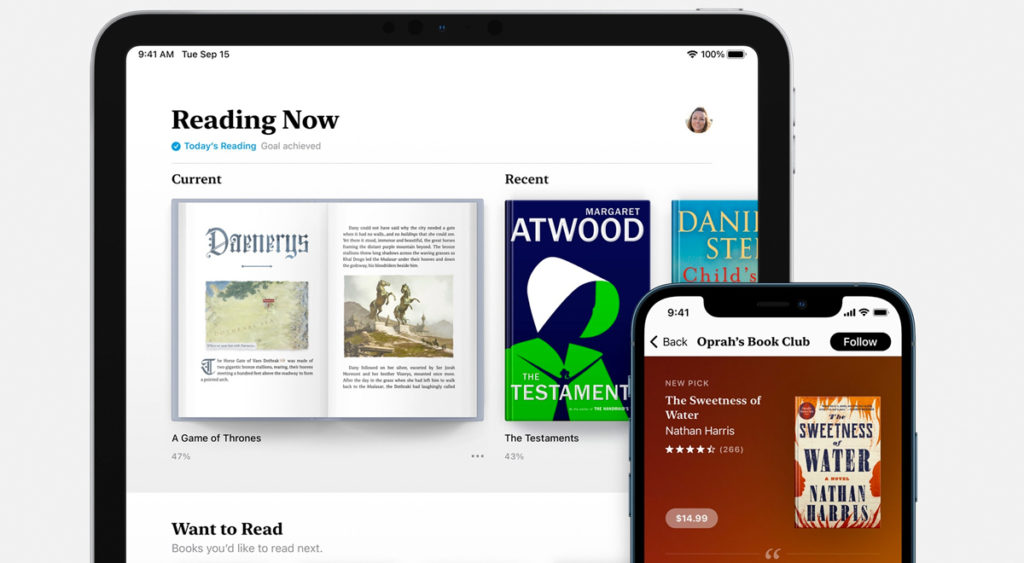 eBook Reader Apps, Devices, and Read-it-Later Apps
*** Please note: This meeting will be both in-person and online. Also note the earlier time. ***
Apple Books, Kindles, Nooks, OverDrive, Libby, Audiobooks. There are many different ways to read (or listen!) books electronically these days. Each has their own special features to make your reading experience better. Let's discuss some popular reader apps and devices, where to find them, and where to get paid and even free books.
Please join us at the next Mini'app'les meeting!
DATE
Tuesday, November 16
TIME
6:00 PM Social and Q&A
6:30 PM Topic discussion
LOCATION (both in-person and online options):
Southdale Library (Helen Young Room)
7001 York Ave S, Edina, MN 55435
Google Maps / Apple Maps
All visitors to Hennepin County libraries are required to wear face coverings.
Zoom online conference room
Please email info@miniapples.org to request the access link.
You can also RSVP on Meetup and get the meeting link.
We look forward to seeing you there!