Overcast is, at least for my purposes, the best podcast listening client for the iPhone. Created by Marco Arment, original author of Instapaper and The Magazine, Overcast is opinionated software. The application reflects Marco's ideal as to what constitutes a perfect listening tool rather than trying to be all things to all people. Fortunately for me, Marco's opinions (on this topic) largely coincide with my own.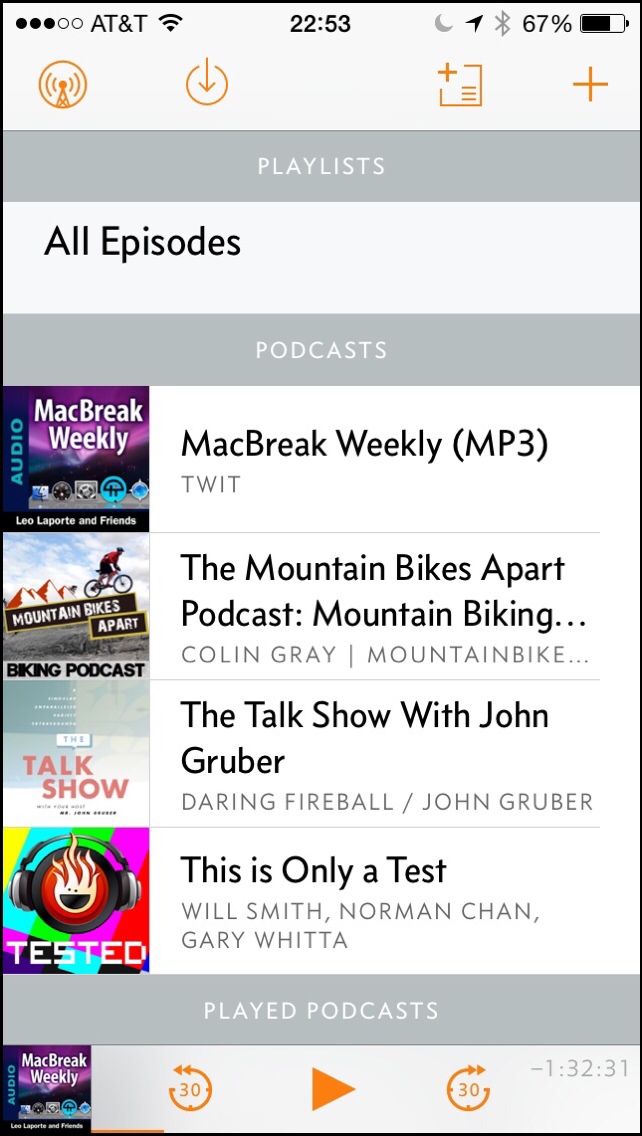 Overcast allows you to create smart playlists—a feature common to many podcasting clients—and to reorder episodes within those lists at any time. Unique to Overcast is the ability to define priority podcasts within the playlist. So MacBreak Weekly and John Gruber's The Talk Show rise to the top of my all unplayed list whenever new episodes are released.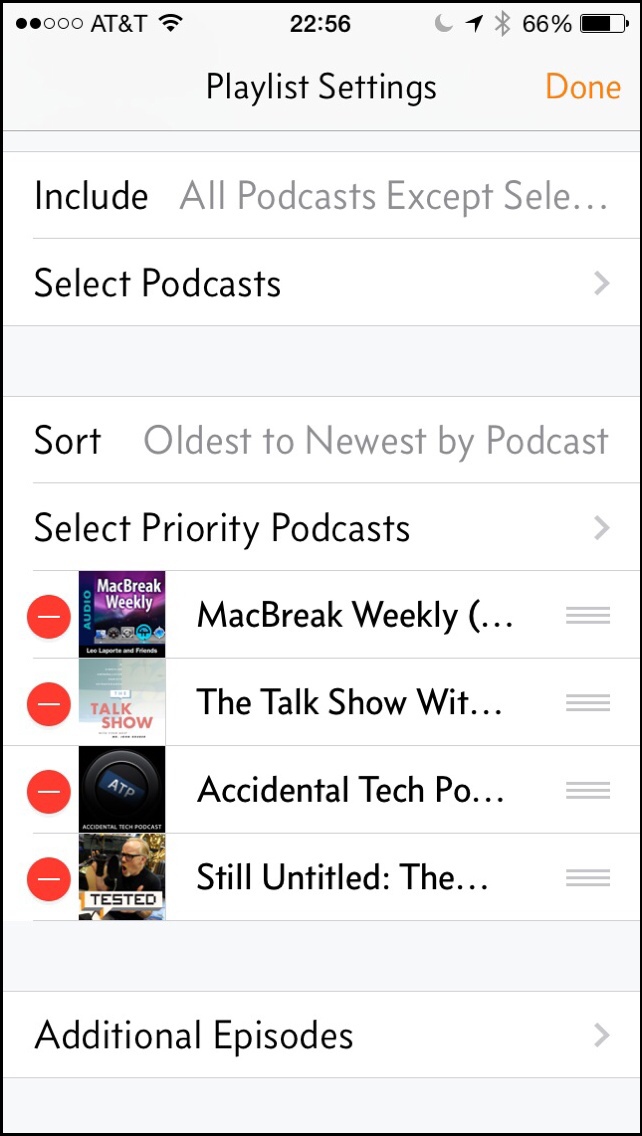 Marco developed his own audio engine for Overcast, enabling two special features, Voice Boost and Smart Speed. Voice Boost normalizes the level of voices—makes them all the same volume—allowing you to more easily hear less-than-perfectly engineered podcasts under less-than-ideal listening conditions. Earlier this week I was listening to a show in which one of the hosts was talking from across the room, well away from the microphone. Driving down 494 with the windows down and the sunroof open, I had no problem following the conversational flow, and I didn't have to crank the volume up on the car stereo.
Smart Speed intelligently reduces the natural pauses in speech, compressing the length of a podcast in a way that sounds very natural. This is Apple's playback at 1.5x speed feature done right, and after only a week or two, I can't imagine going back to listening to podcasts in real time.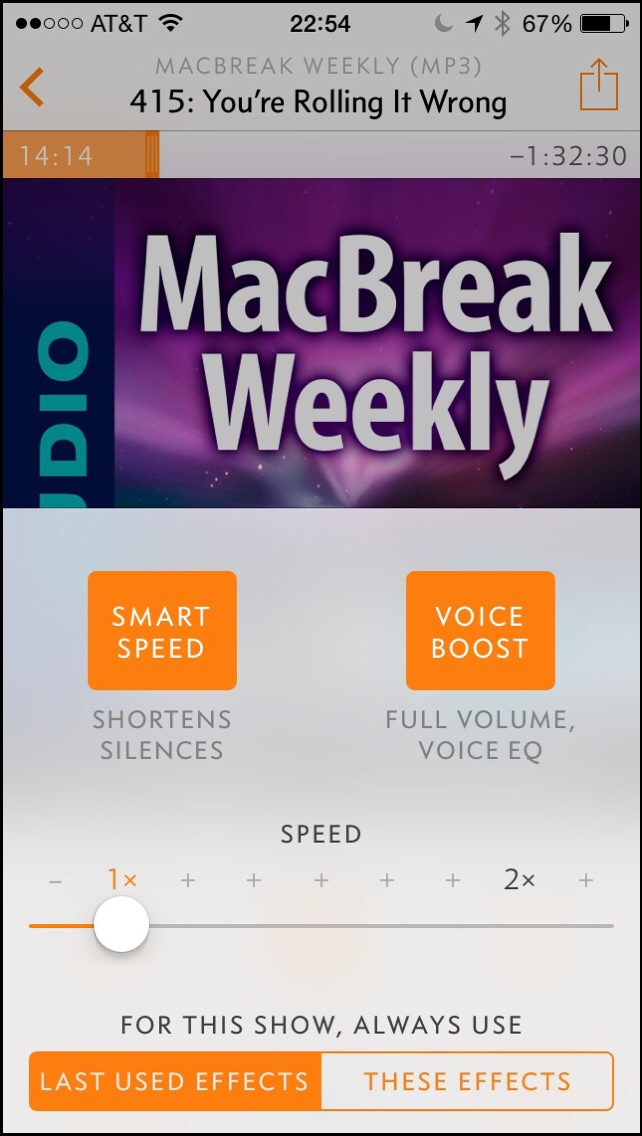 One of the downsides of not using Apple's audio engine is losing access to the built-in streaming tools. Overcast is currently download only. It also won't work with video podcasts; this is a listening tool.
Overcast uses its own web-service sync engine, so you will need to register for a free account before using it. Although the app is currently iPhone only, it can be used on an iPad, or you can access your podcasts on the iPad or Mac using a web app.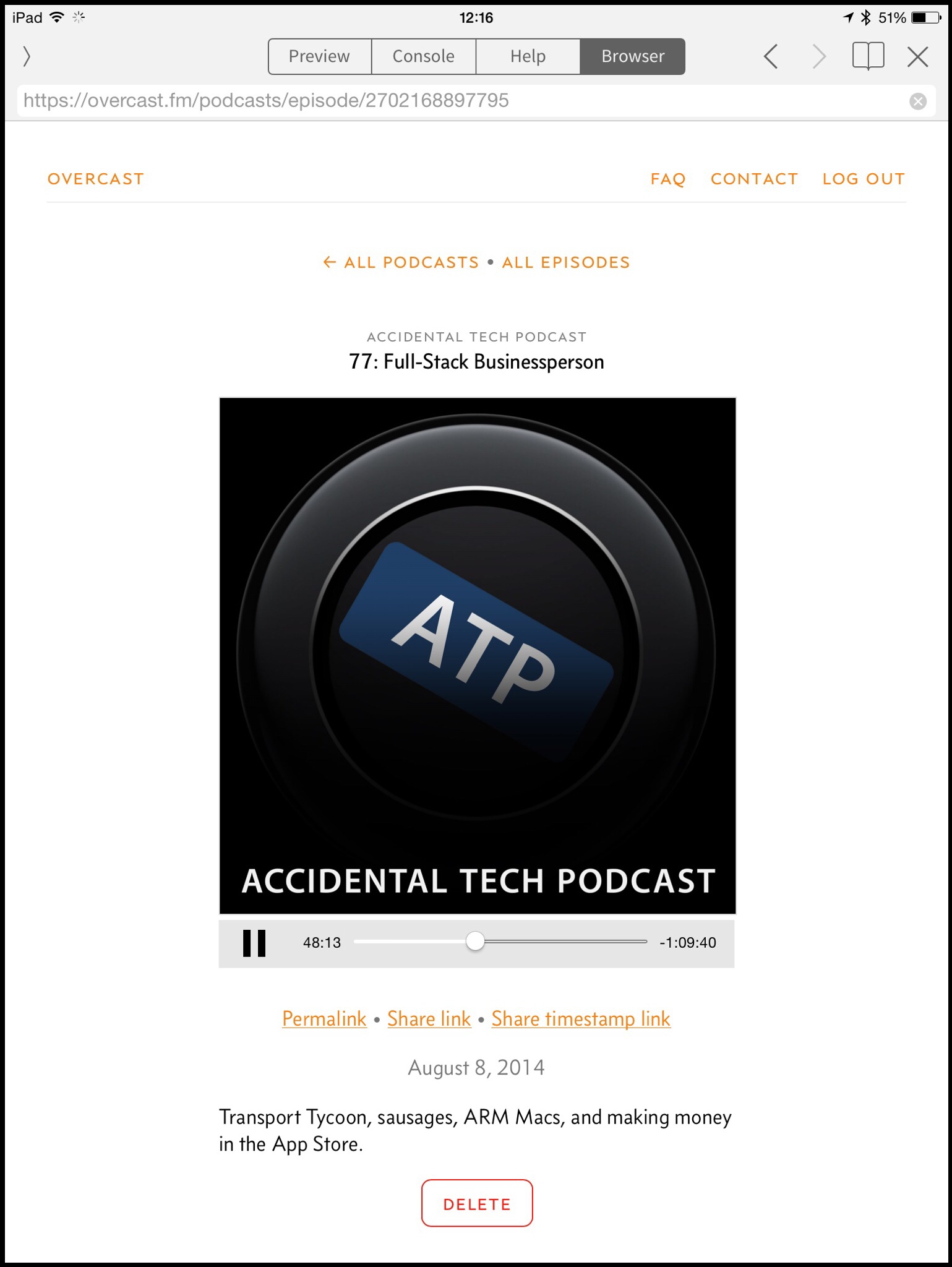 Overcast is free to download, but there is a single-in app purchase to enable unlimited playlists and remove a time limit on Smart Speed and Voice Boost. Many will find the free version useful, but if you try to listen to a lot of podcasts regularly, Smart Speed alone is well worth the upgrade cost.
If you're interested in the backstory, Marco has written extensively about his development vision and process on his blog at marco.org. He has also spoken at length about it on episodes of Debug, The Talk Show (Part two of that discussion is here), and in several episodes of The Accidental Tech Podcast that he co-hosts with John Siracusa and Casey Liss. Of course, the best way to listen to Marco's musings is using Overcast.