Just a reminder about the repair program for some 2011-2013 MacBook Pros.
https://www.apple.com/support/macbookpro-videoissues/
An affected MacBook Pro may display one or more of the following symptoms:
Distorted or scrambled video on the computer screen
No video on the computer screen (or external display) even though the computer is on
Computer restarts unexpectedly
Affected Models

MacBook Pro (15-inch Early 2011)
MacBook Pro (15-inch, Late 2011)
MacBook Pro (Retina, 15-inch, Mid 2012)

MacBook Pro (17-inch Early 2011)
MacBook Pro (17-inch Late 2011)
MacBook Pro (Retina, 15 inch, Early 2013)
The last year or so, I have been experiencing weird graphics glitches on my MacBook Pro (15-inch Early 2011).  I have seen many others on the web with the same issues with their graphics cards.  Once Apple started this repair program, I saw that I had been experiencing all these symptoms.  I figured I would need to eventually bring my Mac in and get this fixed before the program ended.  However, I was not looking forward to this because I knew they would need to send it out to the repair depot and I would be without my Mac for 3-5 days.
The last couple weeks it had seemed to be getting worse. My Mac's screen would completely go black for a second and then come back on.  I would also come to my Mac in the morning to find that it had crashed overnight.  Earlier this week it also crashed during the day when I was working.  Then it got considerably worse.  I was working on it and suddenly the song in iTunes I was playing started skipping non-stop and then the screen filled with vertical lines.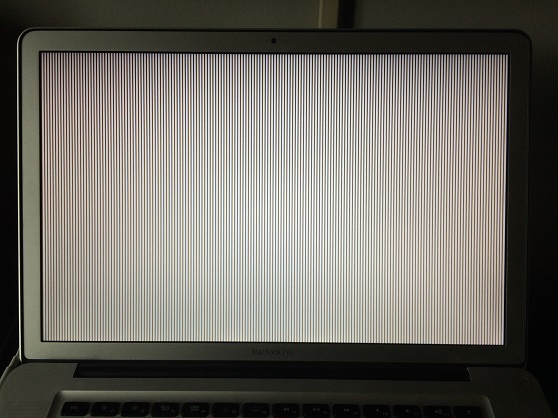 I forced a shut down and tried to get it restarted, but it was no use.  After several attempts at starting from my SuperDuper! clone, SMC reset, NVRAM reset, single user, verbose mode, and safe mode… nothing worked.  So off to the genius bar I went.
The genius ran MRI (Mac Resource Inspector) and immediately it failed the graphics test.  The Video System Test also confirmed that my Mac had the logic board/video problem.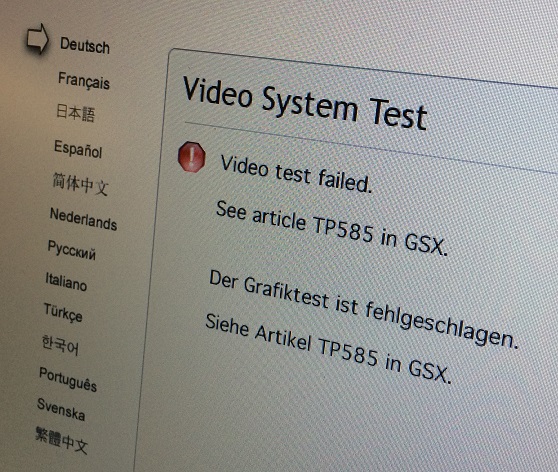 Luckily this is the problem covered under the aforementioned repair program, so normally a $310 logic board replacement will cost me nothing.
Just a reminder if you have any of these MacBook Pro models and have experienced any graphics problems and/or unexpected restarts, it doesn't hurt to take it in and have them run the tests to see if you have this problem as well.
The program covers affected MacBook Pro models until February 27, 2016 or three years from its original date of sale, whichever provides longer coverage for you.